Elevate Your Laundry Game
Transform laundry with FreshenGo 123Wash Laundry Pods: Eco-friendly power for tough stains, gentle care for clothes. Clean clothes, cleaner planet.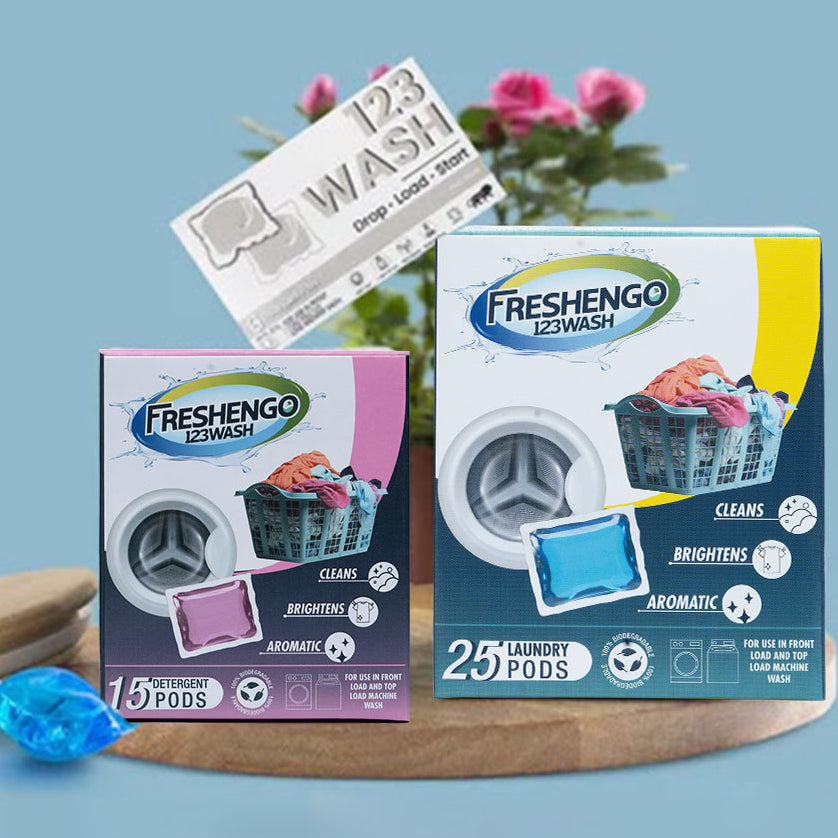 1 POD = 1 LOAD
DROP - LOAD - WASH
💙 95% customers love the lasting fragrance
👕 4-in-1 Laundry pods clean, brighten, & soften your clothes
🌿 Plant-based & zero waste
💪 Tough on stains but gentle on your clothes.
👍 Convenient, easy to use.
💧 Each pod fully dissolves in water.
🛒 Give your clothes a BATH not a WASH!
SHOP NOW
FreshenGo 123Wash Machine Laundry Pods
Regular price
Rs. 375.00
Sale price
Rs. 319.00
Unit price
per
Sale
Sold out
View full details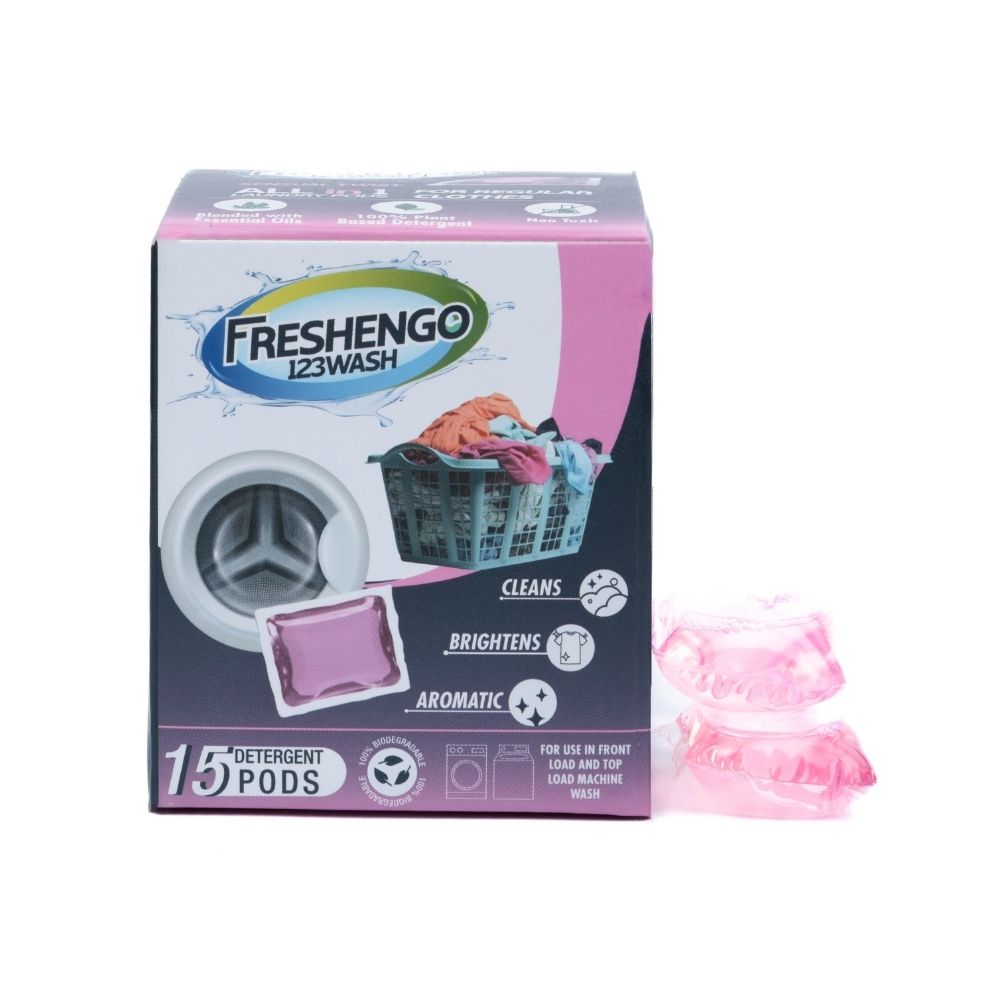 The FreshenGo Feedback!
These laundry pods are simply the best! They clean my clothes thoroughly and leave them smelling fresh. I love that they're made with natural ingredients. I'm definitely going to be a repeat customer.
Priya Sharma
Software Engineer, Bangalore
I've tried many different laundry products, but these pods are by far my favorite. They're easy to use, effective, and they don't irritate my skin like some other products do. I would highly recommend them!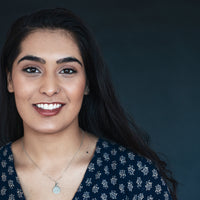 Kavita Patel
Nurse, Chennai
I recently switched to these laundry pods and I'm really glad I did. They clean my clothes really well and they're gentle on my sensitive skin. Plus, I love that they're environmentally friendly.
Anjali Singh
Student, Bangalore
FAQs
Are FreshenGo 123Wash Laundry Pods safe for all fabrics?

Our pods are designed for a wide range of fabrics, including delicate ones. Always check care labels and follow instructions.
How do I use FreshenGo laundry pods?

It's easy! Just toss one pod directly into your washing machine drum before adding your laundry. No mess, no hassle.
Are these pods suitable for cold water wash?

Absolutely! Our pods are effective in both cold and warm water, ensuring your clothes get a thorough clean without wasting energy.
Are FreshenGo pods environmentally friendly?

Yes! Our pods are made with a plant-based formula that's gentle on fabrics and the planet. They're also free from harsh chemicals.
Do FreshenGo laundry pods have a fragrance?

Yes, our pods leave a light, pleasant scent on your clothes. It's a subtle touch that adds a refreshing note to your laundry. Note: higher concentration of essentials oils used in Aqua and Sensual Twist Laundry Pods